Social Media Content Management
Only 15% of your facebook followers see your posts.
Over half the worlds internet users have a social media profile and the average amount of social media profiles is over 5.  3 out of 4  executives look to social media to make a purchasing decision. With all the major platforms turning to algorithmic feeds and your Pay-Per-Click(PPC) campaigns being delivered on them, it is more important then ever to create great content and use the best practices to achieve viral growth. People look to social medias to see if a company has social and peer proof. Once you get a person to follow your social media, you can effectively advertise to them for their entire following period.
Social Media Automated Growth
Get 500% more followers per month now.
With our ability to connect directly to social media platforms API's, we can automate interactions. By automating our interactions we have the ability to like every photo with certain hashtags or locations, thus interacting directly with our customers.  Instagram allows us to use a total of 30 hashtags per photo and we use it the full potential with our specialized research tools and experience filtering metrics.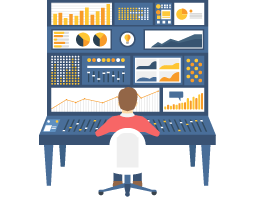 Social Media Profile Optimization
200% more instagram traffic with the username and profile name optimization
Your profile is the most critical part of your social media strategy. This is where people judge social proof and branding.  First they have to find you.  Instagram only crawls the username and personal name.  So when creating profiles the first thing we do is put the correct keywords into those two fields.
"Matt Jones is a social media genius! He got me 500 followers a week on Instagram."

Shannon Waterman | Social Media Model

"Advertising done right with no smoke and mirrors. They helped me with ecommerce,
social media, advertising and establishing my business. I would highly recommend working with them."

Nathan Schaefer | Marine Services

"Matt helped me optimize my social media accounts for more traffic, analytics
and got me 4 to 5 hundred surfing related followers a week. My likes increases from 100 to around 400."

Micky Clarke | Pro Surfer